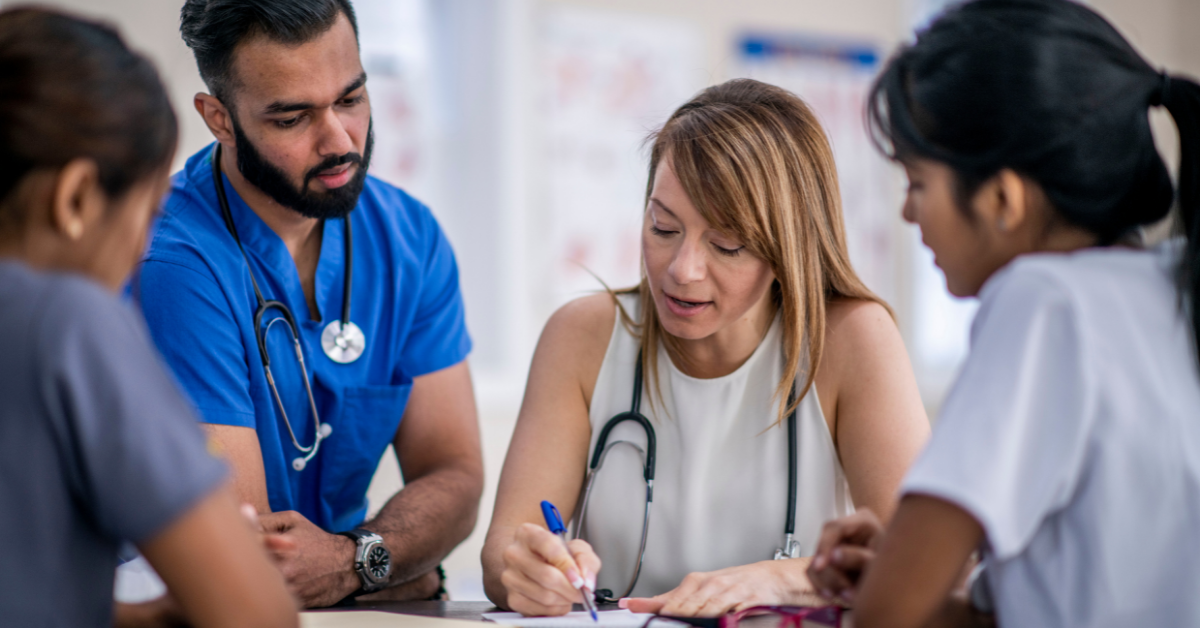 CASE STUDY
How Effective Practice Management Helped Two Gastroenterology Groups Withstand the Pandemic
CLIENT PROFILES
Two of Ohio's premier gastroenterology practices, these clients each have a large presence in their community and share in the ownership and management of an ambulatory surgery center (ASC) and laboratory on site.
THE OPPORTUNITY
Historically, the two gastroenterology practices shared a practice administrator who oversaw operations and served as the conduit between the ASC management team and the practices' physicians.
When their current administrator left the role, the clients approached MMG in urgent need of stable leadership from an operations, management, and revenue cycle perspective.
One of the groups was looking for a long-term solution for management and advisory services, while the other group was looking for help stabilizing their practice, performing a quick turnaround of practice needs and supporting recruitment for a new full-time practice manager.
With the new year just a few weeks away, both groups required a practice management company to step in immediately to support their respective needs.
THE SOLUTION
MMG provided a team of managers to assess the groups' operations and billing processes. We were on-site immediately ensuring that all urgent needs of the practices were addressed, including personnel management, financial oversight, and revenue cycle supervision.
From there, the team dug deeper to address and optimize other areas of each practice, including:
Evaluating current practice operations, identifying opportunities to increase practice productivity, and reducing operational variabilities.

Creating personnel and human resource functions, including employee needs analysis, personnel performance, and long-term staffing requirements, to ensure staff effectiveness.

Establishing appropriate cost controls by reviewing all overhead expenditures and vendor payables and relationships.

Streamlining the accounts payable process to safeguard all financial transactions.

Conducting training and oversight of the pre-certification process, improving the accuracy and efficiency of the process and ensuring that services were reimbursed correctly by patients' payors.
Within three months of starting the engagement, the State of Ohio declared a State of Emergency due to the COVID-19 pandemic. The MMG team quickly collaborated with the clients to determine what processes needed to be created to protect the practices from the unknowns of elective procedure shutdowns and change from in-office patient visits to remote telehealth services.
MMG developed necessary safety protocols, assisted in creating a safe and secure environment for employees and physicians working from home, and took the driver's seat in examining and applying for all financial assistance programs that the groups were eligible to receive. These financial dollars were instrumental in the financial stability of the practices during this unprecedented time.
THE OUTCOME
At a critical time for the clients' practices and in the world, MMG was able to operationally stabilize both groups by implementing protocols around personnel and human resources, expense controls and financial reconciliation, and security and compliance. MMG's billing team stabilized the clients' revenue cycle process by improving the efficiency and accuracy of their billing functions, including prior authorizations, professional service coding, claim management, and accounts receivable.
Ultimately, MMG was able to successfully recruit a full-time Practice Manager for the first group and maintains part-time management oversight for the second. MMG provides ongoing revenue cycle management services, payor credentialing, coding and various advisory services for both groups to ensure their success well into the future.
CONTACT US
Serving clients nationally, Medic Management Group professionals are located throughout the United States. We're always here to help. P
lease reach out using our form below and a member of our team will be in touch.